Your privacy is important to Us – just as knowing how we use Your information is important to you. Our Privacy page gives You full visibility of how We collect, store, use, process and protect Your Personal Information when You use our products, services and our website.
OUR PRIVACY PROMISE
We respect your privacy and your choices.
We make sure that privacy and security are embedded in everything we do.
We never offer or sell your personal information.
We are committed to keeping your personal information safe and secure. This includes only working with trusted partners.
We are committed to being open and transparent about how we use your personal information.
We've broken this information down into easily understandable sections so that You can find the details You need as quickly and easily as possible.
Last Updated on 19th July 2023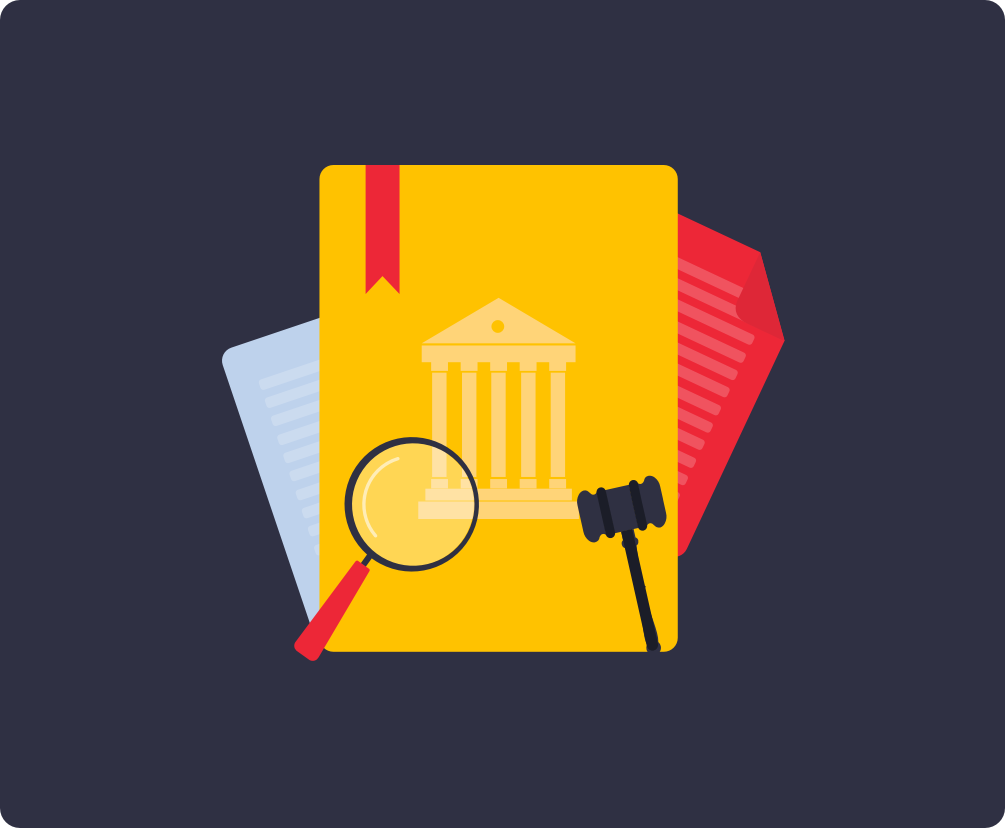 frequently asked questions
what is personal data?
Generally, personal data means any information relating to an identified or identifiable natural person. It includes your name, email address, telephone number, or mailing address, and other information that directly identifies who you are. It also includes information that may be used to uniquely identify you, or a device you use, such as a cookie, or unique identifier.
how do you collect personal data from me?
We collect your personal through the following means:
During first time registration for a new connection
During registration for any VAS or product and while using the same
While porting in from another telecommunications provider
what types of personal data do you collect?
We collect the following types of personal data as and when required:
      Personal: Includes but not limited to – Name, Date of Birth, PAN Number, Gender, Address, Nationality, Father/Mother's Name, Blood Group
      Professional: Includes CTC Details, Salary, Employee Investment Details
      Financial: Includes Payment Card Number, expiry date, CVV/CVC, Bank Account Name and Number
      Subscriber: Includes but is not limited to: SIM Number, IMEI and IMSI Number, Mobile Number, Usage Details, Credit History
      Behavioral: Includes SMS Patterns, VAS service pattern, roaming patterns, Voice calling pattern
what do you use the data for?
VIL is committed to only collecting and using personal data for lawful purposes. We use your data for the following purposes:
service delivery and product improvement
marketing, events, and promotions
improve internal operations
prevent fraud, security and compliance
what legal bases do you rely on to process my personal data?
VIL relies upon the following legal bases to process personal data, including
your consent, which is revocable,
our performance of the contract that we have entered into with you,
our endeavor to remain in compliance to various Indian and international legal obligations and protect the vital interest of an individual,
performance of an activity in the public interest, as well as our own legitimate interests as a company. 
how do I know that my personal data you maintain about me is safe?
VIL is committed to protecting the personal data that you provide to us and has an established record of integrating secure practices. VIL is certified in ISO 27001:2013 which validates that VIL has an appropriate Information Security Management System in place. VIL is Payment Card Industry Data Security Standard (PCI DSS) compliant and continues to work with independent external assessors ensure its continued compliance in this area.
how do I manage my email preferences or stop receiving email from VIL?
You can update your information, review your communication preferences, or stop receiving further communications from us by speaking to VIL Customer Care.
what are my rights?
Your rights include the following:
Right to confirm access or usage of Personal Data
Right to correction and update of Personal Data
Right to erase Personal Data
Right to Data Portability
Right to restrict/prevent further processing of Personal Data
what are cookies?
A cookie is a small piece of data that a website asks your browser to store on your computer or mobile device. Cookies allow a website to identify a user's device whenever that user returns to the website and are commonly used to make websites work more efficiently and enrich the user experience, as well as to provide information about your use of the site.
what types of cookies does VIL use?
Strictly Necessary: These cookies are necessary for the website to function and cannot be switched off in our systems. They are usually only set in response to actions made by you which amount to a request for services, such as setting your privacy preferences, logging in or filling in forms. Disabling these cookie makes the features and service of the site unavailable.
Functionality: These cookies enable the website to provide enhanced functionality and personalization. They may be set by us or by third-party providers whose services we have added to our pages.
Performance: These cookies allow us to count visits and traffic sources so we can measure and improve the performance of our site. They help us to know which pages are the most and least popular and see how visitors move around the site.
Targeting: These cookies may be set through our site by our advertising partners. They may be used by those companies to build a profile of your interests and show you relevant adverts on other sites.
how long do cookies stay on my device?
There are two types of cookies that we may store on your device:
Session cookies which exist for brief periods and are automatically deleted when you close your web browser.
Persistent cookies are not deleted when you close your browser and expire when a pre-configured time has passed.
how can I manage cookies?
Most current browsers (like Google Chrome, Safari, Firefox and so on) allow you to manage cookies stored on your computer. You may choose to reject all cookies, but this may result in our website not being accessible or having degraded functionality.
what are some safety rules to be followed by children (Individuals aged below 18)?
It is the responsibility of every parent to teach basic internet and mobile safety rules to their child. Some of them are listed below:
Don't reveal any personal identity information such as your birthday, hobbies, hometown or school to anyone.
In any information exchange, like e-mail or chat, never give any personal information about yourself or someone else.
Do not share photos of yourself, your family, or your home with people you meet online.
Never open e-mails that come from unknown sources.
If you receive mean or threatening comments online, do not respond. Log off and report the activity to your parents.
Never make plans to meet an online "friend" in person.
WHEN IN DOUBT: Always ask your parents for help. If you're not sure, log off.
do not respond to fraudulent SMSs or lottery prizes or calls from unknown international numbers
check only genuine sources of information on COVID-19 to keep yourself and your loved ones safe. avoid forwarding non-verified information on social media to avoid spreading panic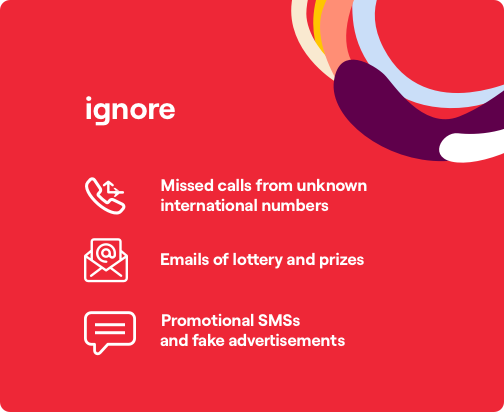 about business opportunities

about a lottery you have won

missed calls from unknown international numbers

asking you to call back on international numbers to check quality of service / network

about employment opportunities with Vi

asking for a commission to obtain a huge sum of money or premium numbers or connections

asking for your name, address, bank account number, etc. as a proof to claim a prize

about fake advertisements asking to open unknown links
please do not call any unidentified international number as it may result in higher call charges. Vi does not directly or indirectly subscribe to any of the above activities and does not actively or otherwise encourage them. ​​
frequently asked questions
What is Phishing?
Phishing is the fraudulent attempt to obtain sensitive information, or data, such as usernames, passwords and credit card details by disguising oneself as a trustworthy entity in an electronic communication. Typically carried out by email spoofing or instant messaging, phishing often directs users to enter personal information at a fake website which matches the look and feel of the legitimate site.
How can I identify a Phishing scam?
In the body of an email, you might see questions asking you to "verify" or "update your account" or "failure to update your records will result in account suspension." It is usually safe to assume that no credible organization to which you have provided your information will ever ask you to re-enter it, so do not fall for this trap.
Any email that asks for your personal or sensitive information should be seriously scoured and not trusted. Even if the email has official logos or text or even links to a legitimate website, it could easily be fraudulent. Never give out your personal information.
What should we keep in mind to avoid phishing attacks?
Below are some preventive measures you should undertake in the wake of this situation:
Do not open or click on any attachment in unsolicited emails, SMS or messages through social media.
Exercise extra caution in opening attachments, even if the sender appears to be known.
Beware of email addresses, spelling errors in emails, websites or unfamiliar email senders.
Do not submit personal financial details on unfamiliar or unknown websites or links.
Beware of emails or links providing special offers like COVID-19 testing, aid, prizes, rewards or cashback offers.
Check the URLS before providing login credentials or clicking a link, by hovering over it.
Consider using Safe Browsing tools, filtering tools (antivirus and content-based filtering) in your antivirus, firewall and filtering services. Update spam filters regularly.
Always protect attachments with passwords prior to sending via email. You may also use MyShare.
Report any unusual activity to Vil.Cdc@vodafoneidea.com immediately.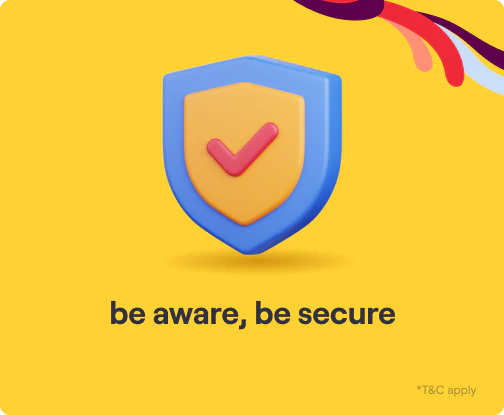 safe internet use for your children
The technology timeline for kids and teens is far from straightforward. Not every kid/teenager uses the same technology. Factors such as the child's maturity level; parents' view; and access to devices at home, school and friend's houses come into play.
With this in mind, we are sharing an 'essentials' checklist for parents of children of any age, which highlights the actions you should take for your whole family.
These are by no means definitive lists (the tech world moves far too quickly to be able to promise that!) but they are a good starting point. We hope you find them useful.
quick 'Essentials' checklist
THINK about how you guide your family in the real world and do the same in the digital world. Don't be afraid to set boundaries and rules for your child from a young age.
MAKE the most of tools like Parental Controls on computers, mobiles and games consoles; privacy features on social networking sites; and safety options on Google and other search engines.
HAVE a go at some of the technology your son or daughter enjoys. Play on them together or ask them to help set you up on Facebook if you're not already a member.
TRY not to use technology as a babysitter too often. We all do it sometimes but it's important to know what your child is doing.
MAKE digital issues part of everyday conversation. Show your child that you understand how important technology is to them and talk about all its amazing benefits, but don't shy away from difficult subjects like responsible online behaviour, bullying and pornography.
SET specific internet guidelines for your children to live by and consistently enforce consequences if they are not being followed. Manage your children's time on the internet.
UNDERSTAND Internet Privacy Policies as they apply to your child. Parents should be aware of these for protecting their children's privacy on the web.
For further details on the information regarding online risks for your children and guidance on the tools that you can use to support your children, so that they can fully benefit from the opportunities that the digital environment offers, you may refer to the links below:-
https://www.itu-cop-guidelines.com/parentsandeducators
https://www.itu.int/en/mediacentre/Pages/pr10-2020-Guidelines-Child-Online-Protecion.aspx
tips for safe internet use for children and young adults
Create strong passwords for different websites using a good mix of alphabets, numbers and special characters and make sure that you do not disclose your passwords to anyone (except your parents)
Don't reveal personal information like name, address, date of birth, school details, passport number, credit card numbers, telephone numbers or family members' names, or location details/whereabouts on social websites (especially when you are alone at home).
Don't befriend strangers. Ensure that your group involves only people known to you in person (such as friends and family). If someone approaches you, ensure that you are escorted with a responsible elder/parent and meet only in public places where many people are around.
Restrict the viewership of your social account/site to only those who are well known to you. Always use security and privacy settings of websites to access and manage your profile information from time to time.
If anyone bothers you or is unfriendly, use 'block' or 'unfriend' tools available on social sites. Should you receive any strange/unfriendly/abusive request or communication, immediately bring it to the notice of parents/elders in the family.
Keep police and emergency numbers saved in your mobile contacts.
Don't over-share pictures of home, yourself or your family on the internet. Never share your personal pictures or information without first checking with your parents/responsible elder.
Pay specific attention to the language you use online and think before you post your pictures/videos/updates. Avoid posting information when you are angry or emotionally disturbed.
Make sure that you log in/sign in and log out/sign out of your accounts.
Before downloading/installing any app or software on your computer/mobile phone, it is good to first check with your parents or responsible elder to avoid damage to your device or jeopardize privacy.
Don't say or do anything that would hurt other people's feelings or, that is against the law and puts you in bad light.
Disclose your correct age when signing up on websites to ensure safe use of the internet. Visit only those websites that are relevant for your age. If you inadvertently click any website that displays adult content or any offensive/abusive content, close such websites immediately and keep your parents/responsible elder informed.
Make sure that your computer/tablet/mobile phone has up-to-date security software as well as parental control software installed for safe internet use.
Fix scheduled timings with your parents to access social sites and adhere to them. Meet your friends in person and play with them outdoors.
Be aware of certain activities that are treated as cybercrimes by law:
cyber stalking – where someone is repeatedly and persistently followed and pursued online by email or other electronic means.
cyber bullying – where someone harasses, embarrasses, taunts, insults or uses threatening behaviour by using internet, email or other electronic means.
child pornography – where someone captures/displays/sends images or videos of child/children (below 18 years) in an obscene or indecent (i.e. sexually explicit) manner.
pornography – where someone captures/displays/sends images or videos of the private body parts of any person without his/her consent.
hacking – where someone accesses or uses the computer/laptop/mobile or email or social sites' accounts of another person without authorization/consent of that person (such as Gmail, Facebook, Twitter and other such social networking sites). This includes destroying or deleting or altering any information residing on such devices/websites.
identity theft – where someone uses the password or any other unique identification feature of another person without authorization/consent of that person.
cyber terrorism – where someone attempts to gain access to a computer/laptop/mobile without authorization/consent or causes denial of access to that person who is authorized to access that computer/laptop/mobile.
offensive communication – where someone sends any grossly offensive information of another person which is known to be false for the purpose of annoying, inconveniencing, insulting, deceiving, or taking vengeance.​​​